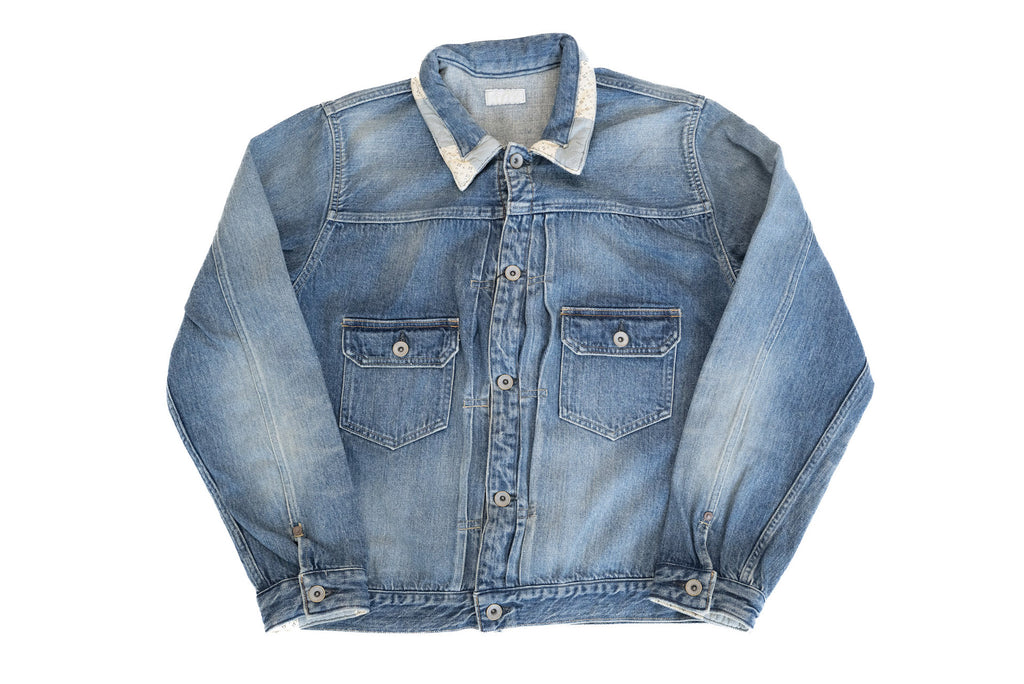 September 11, 2023
The 'Indigo Patchwork' denim collection is here!

The type-2 is one of the most iconic denim jackets, popularised since its arrival in the 1950s. MSP, have taken this historic design back from the past with a traditional Japanese fabrication approach.

This vintage feel, indigo-dyed denim has been woven using vintage machines. To achieve the amazing 'sunny' fades, the craftsmen have applied washing and ageing processes to the product. With so many shades of indigo present and high-contrast areas with stories to tell... its a dream come true for fading fans.

Now to what you've been waiting for, the amazing patchwork decorations have been created using vintage American blankets. More than just a visual accent, the lining on the collar, cuffs and placket add a warm cosy feeling and help block the wind. The rear side features the rare 'T-Back' design for the true vintage aficionados to appreciate.

With heavily oxidised buttons and copper rivets, this one has some true character. The vintage chain stitching construction throughout has some charm with its irregular execution and takes this overall look to the next level.

We've seen many brands attempt to do 'washed' denim, but this is a whole new level... this is true, 'DEAD-STOCK' with an aged soul.