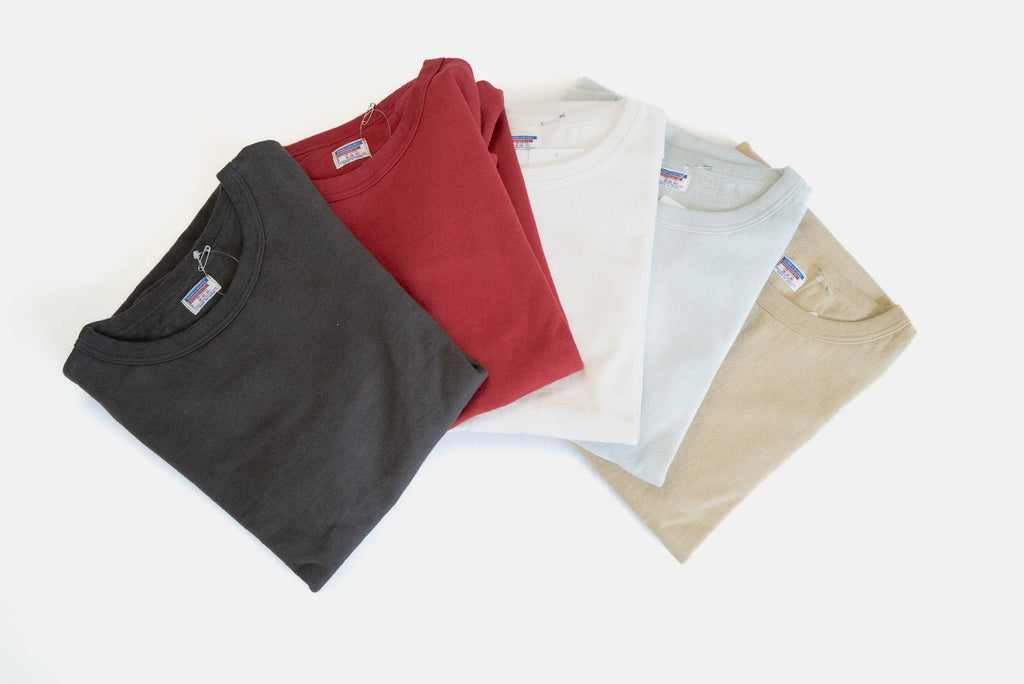 October 01, 2023
Dubble as heavy!

Now available in long sleeves for easy layering up! For decades, Dubble Works has been making some of Japan's most serious tees and sweats. This season they introduce us to this newly improved, ultra-heavy fabric for those serious days!

Using their vintage re-constructed 'Stand Wheeler' loopwheel machines in Japan, Dubble Works slowly knit their fabric for these Ultra Heavy tees. It takes a whole day to make enough fabric to make 10~15 tees and the texture is unbelievable. With long-term use, you'll see the thread-dyed colourway develop into a softer contrasted, vintage look.

With a double-stitched, heavy ribbed collar and invisible sleeve and bottom hem, this is a tasteful minimal choice for those cooler days. 

For something substantial, go for Dubble Works!