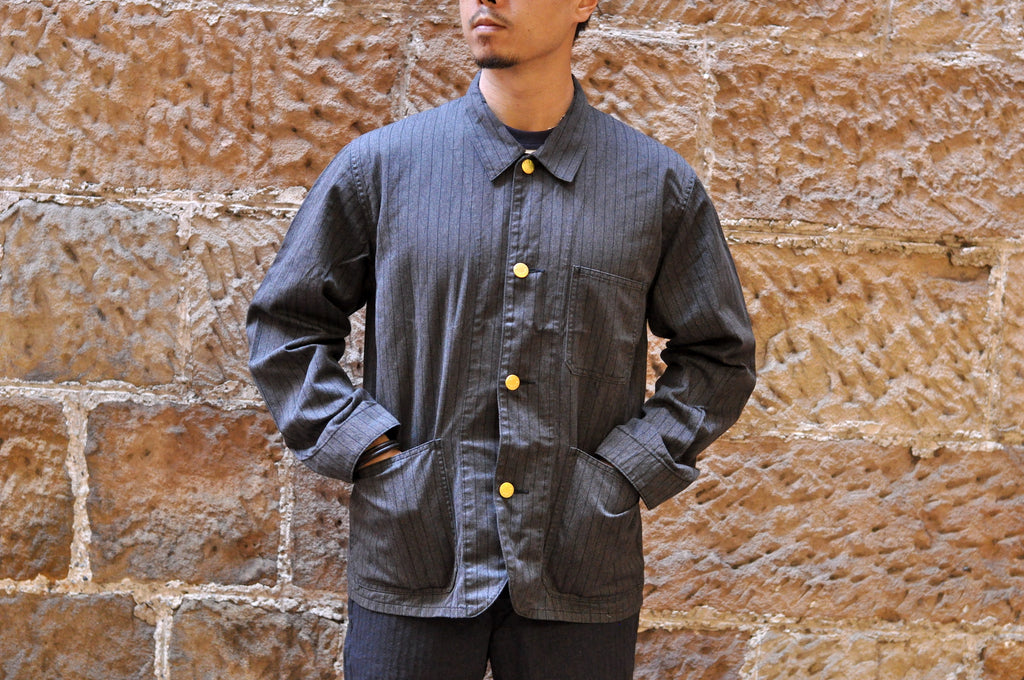 May 22, 2021
This is for the fans of timeless vintage worker styling!

Made up of a lightweight Covert fabric, this one features a soft texture and salt and pepper colourway. With time you'll see soft contrast and many more shades of grey become revealed to a vintage look.

For a classic look, the front placket features extra-large detachable buttons and a two-way collar. The sleeves feature the famous world war doughnut buttons in a contrasting copper colour. With re-informed pockets, you can easily work hard in this one every day!

If you're a fan of classic coveralls but want to try the beauty of covert fabric, this is an amazing choice!
Click here to purchase!