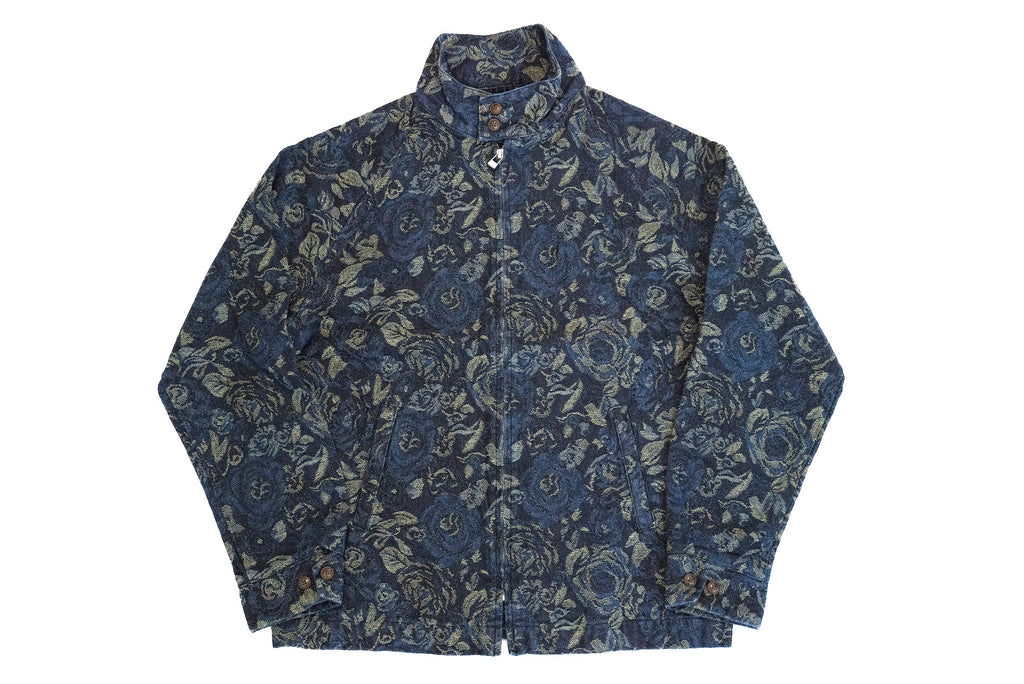 August 26, 2023
More indigo magic from Japan Blue!

This season, we have a truly special piece from Japan Blue with their "Rose" Indigo Jacquard Harrington Jacket. This jacket features a beautiful "Rose" pattern fabric specially developed by Japan Blue. This has been slowly woven using vintage jacquard machines, resulting in some eye-popping three-dimensional texture. The fabric has been yarn-dyed with grand indigo. With time, this will age just like your favourite denim, to a beautiful high-contrast indigo look!

Construction-wise, Japan Blue has based this design on the timeless and elegant Harrington jacket style. The stand collar can be folded down for a casual look or buttoned up for added protection from the cold. The waist pockets are highly functional and perfect for keeping your hands warm. Japan Blue has added a contrasting olive mesh inner pocket for added storage. The raglan sleeve construction suits a variety of body shapes, resulting in an elegant silhouette. The sleeve opening can be adjusted with the tasteful nut buttons to ensure you get the perfect fit!

If you are looking for a Harrington-style jacket with an amazing jacquard fabric and plenty of indigo fading potential, you won't want to miss out on this one!
Click here to purchase!