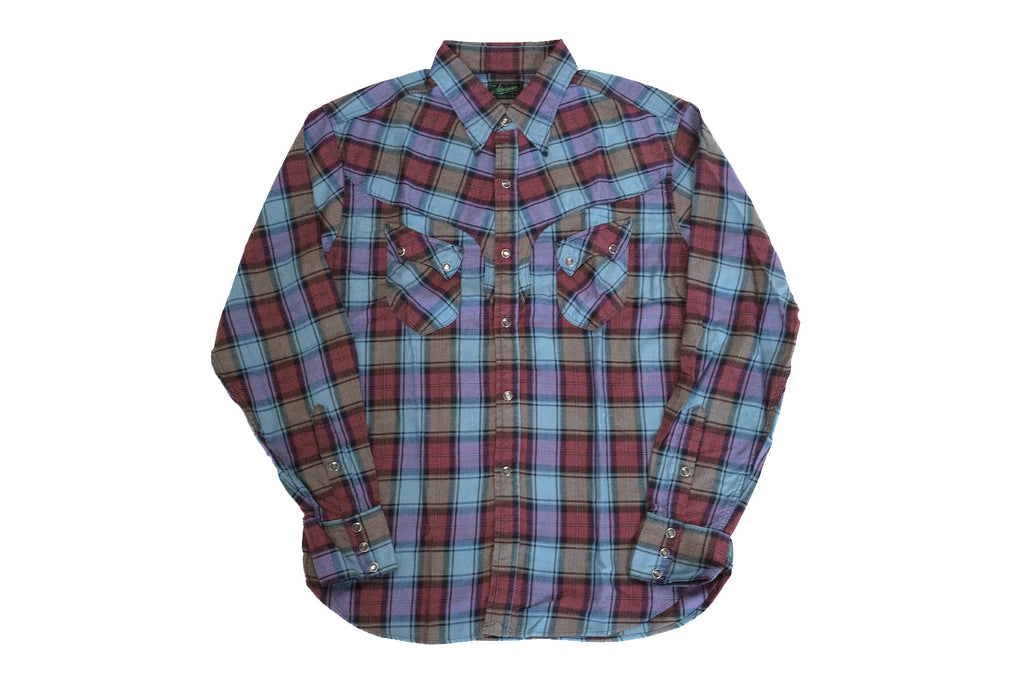 August 12, 2023
SOC is back with new lightweight check fabric, this is a perfect plaid western shirt for your All-Seasons wear!

This newly developed lightweight plaid twill is made of 51% long-fibre cotton and 49% cupro. It has a similar touch to some finest silk that gives you a luxurious feel. The colours are yarn-dyed, and with time, you will expect this shirt to age to a soft ageing look.

Construction-wise, SOC has used a combination of single-needle and chain stitching for added durability! The snap buttons feature a beautiful polished black stone, with time, you can expect these to gain a unique sheen! The twin chest pockets and yoke feature SOC's distinctive 'bat-wing' design, making up for a sharp overall look! The fit has also been updated to make it more comfortable in the chest, shoulders and neck yet still retaining that slim elegant silhouette!

If you're looking for one of the best Japan-made Western shirts with amazing details, this could be the perfect one!
Click here to purchase!