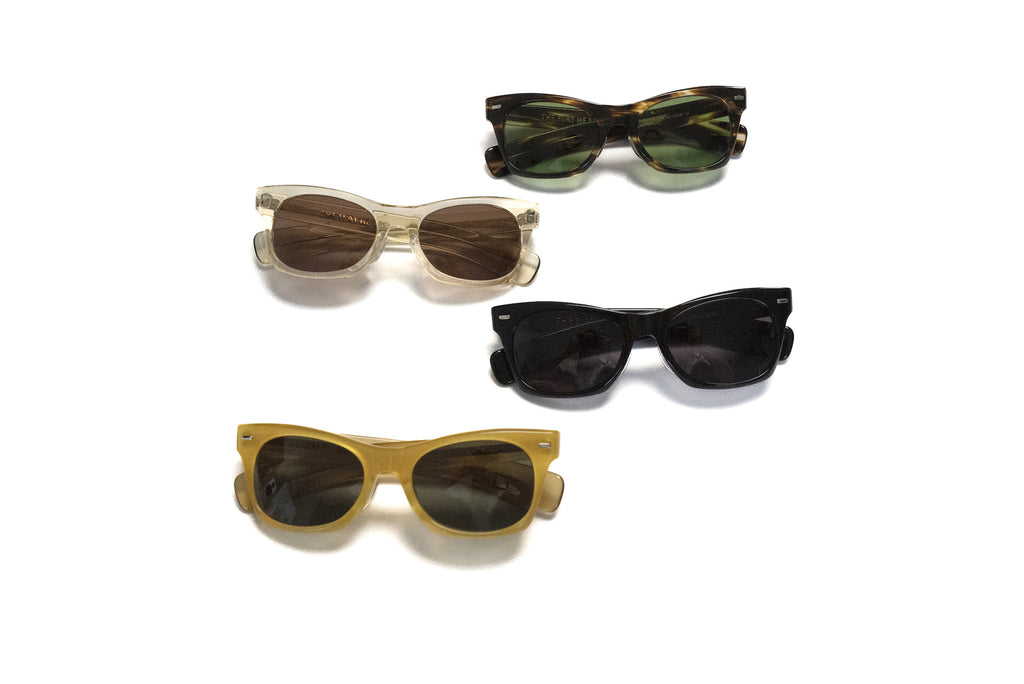 July 18, 2023
Inspired by iconic sunglasses styles from the late 50s, TFH recreate these classic pieces for modern times!

Taking influence from vintage sunglass styles from the 50s and 60s, TFH has crafted these modern reproductions using traditional techniques! Unlike some brands that use cheaper mould construction, each acetate frame has been hand-cut and polished by TFH's most skilled craftsmen using the same techniques used by antique sunglass makers from Italy and Mexico from the mid-20th century. This handmade process makes each piece is truly one of a kind!

Construction-wise, these are built to TFH's uncompromising standards with an ultra-sturdy 7-piece hinge for durable use! Engraved name branding on the inner temple adds a subtle hidden detail!

If you are looking for some amazing vintage-inspired sunglasses with made-in-Japan standard construction, TFH could be an excellent choice!
This time comes with Brown Tortoiseshell, Classic Black, Honey Yellow and Natural Clear