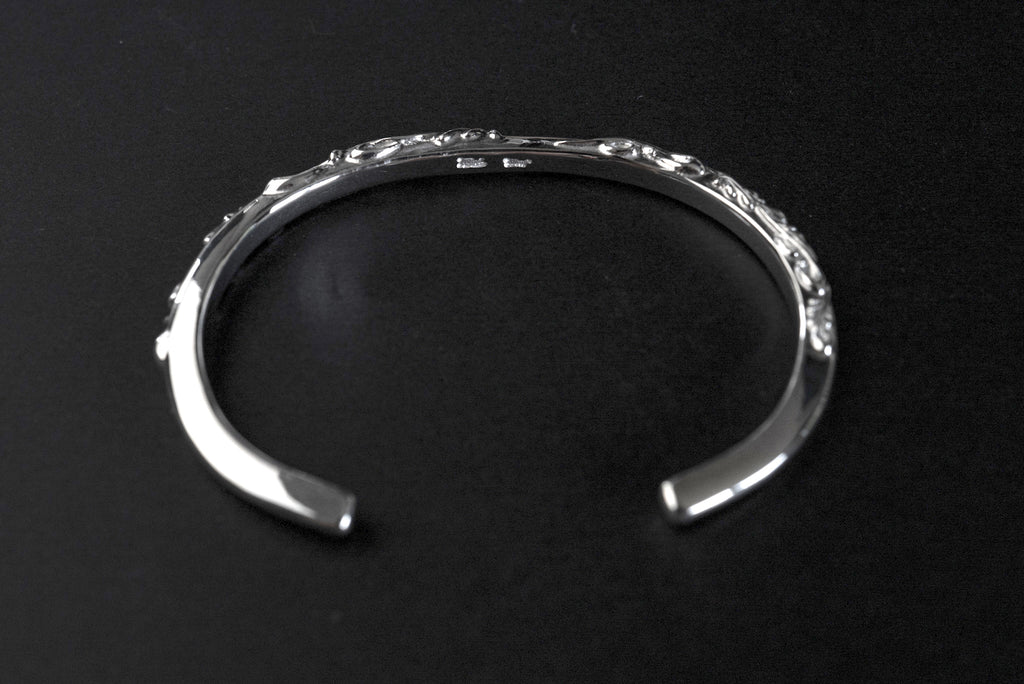 August 02, 2023
Another type of "Flora" bangle, this one is perfect for customers who are looking for a simpler and more elegant design!

The 'Flora' symbol represents life & youthfulness and reminds us of the 'Young, Wild & Free' spirit of human nature. The 'Flora' decoration is created separately, each curve and smooth edge is completely carved by hand. This level of craftsmanship can not be done any other way.

With so much detail, the polishing process is also completed by hand, from the outside to the inside, the bangle feels super smooth and comfortable.

For an elegant look, wear it by itself or stack up multiple for a layered-up style.

With time, the 925 silver will age to a rich black oxidised look. The immense level of detail will only become stronger.