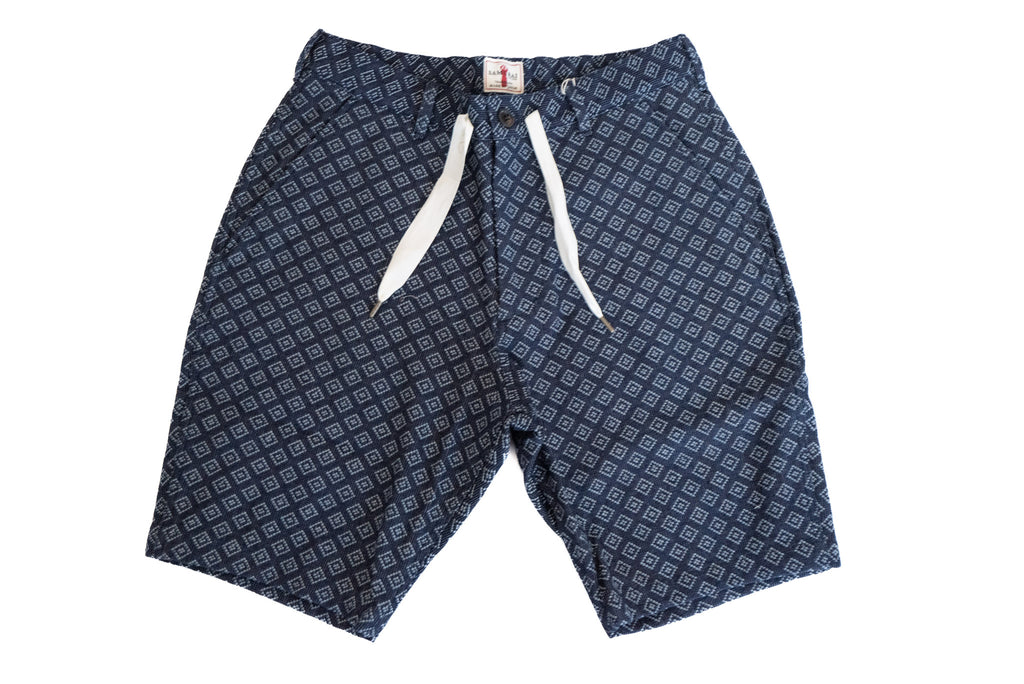 August 21, 2023
Looking for the perfect summer shorts inspired by traditional Japanese craftsmanship - this is it!

These shorts feature a diamond pattern design inspired by traditional Japanese family crests said to bring prosperity and health. This pattern has been woven using traditional sashiko weaving techniques created with vintage machines. The irregularly textured heavyweight sashiko fabric has been grand indigo dyed and will reveal many beautiful shades of light and dark indigo with wear and washing.

These shorts have been constructed to Samurai's exacting standards and feature a drawstring waist to ensure you get the perfect fit. The inseam tapers to the perfect length - not too short and not too long!

If you are looking for the perfect summer shorts with beautiful traditional Japanese-inspired details, Samurai is a great choice!