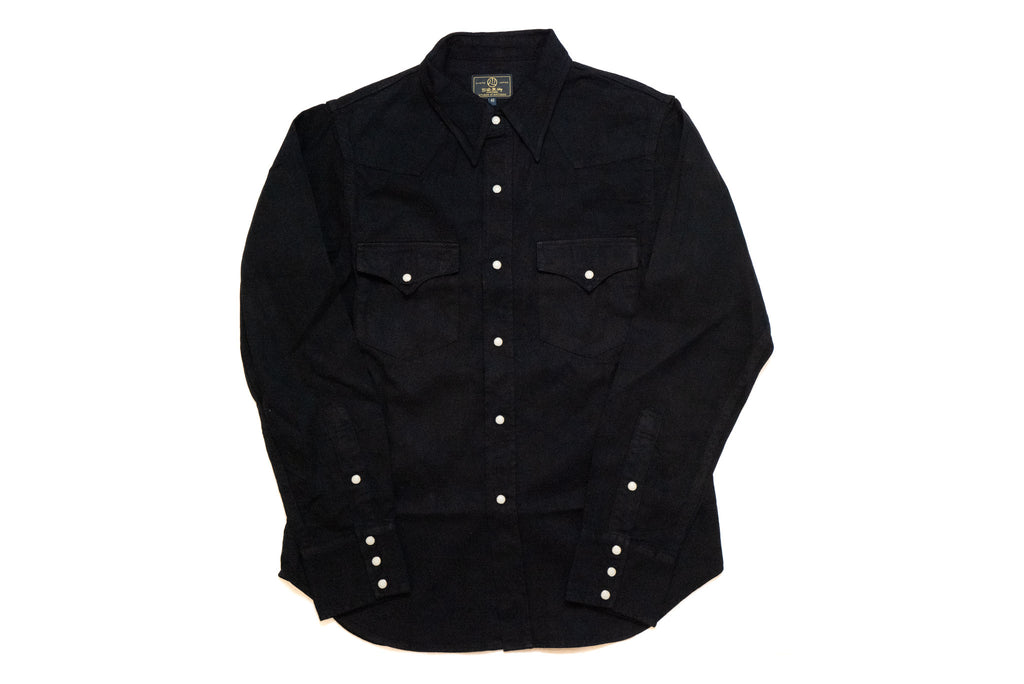 September 04, 2023
Blacker than black!

SDA have cooked up a truly special denim western shirt, utilising traditional dyeing techniques dating back over 1,000 years. Originating from the Kyoto Montsuki dyeing tradition, these garments were worn by Buddhist priests and Samurai as formal attire. This dyeing method involves a slow and laborious process whereby base layers of red or indigo dye are applied before a natural black hand dye derived from betel nuts (Binroji) is applied multiple times. Each garment is hand-dyed by one of a small handful of highly skilled craftsmen, resulting in a super dark, ultimate-black colourway!
Constructed with Japanese 8oz denim which comes with an uneven vertical texture and a silky smooth touch. With time, this denim will age to a high-contrast chiaroscuro look, with black, white and charcoal hues coming through!

If you are looking for some of the best black denim western shirts with traditional Japanese dyeing techniques, this is an amazing choice!