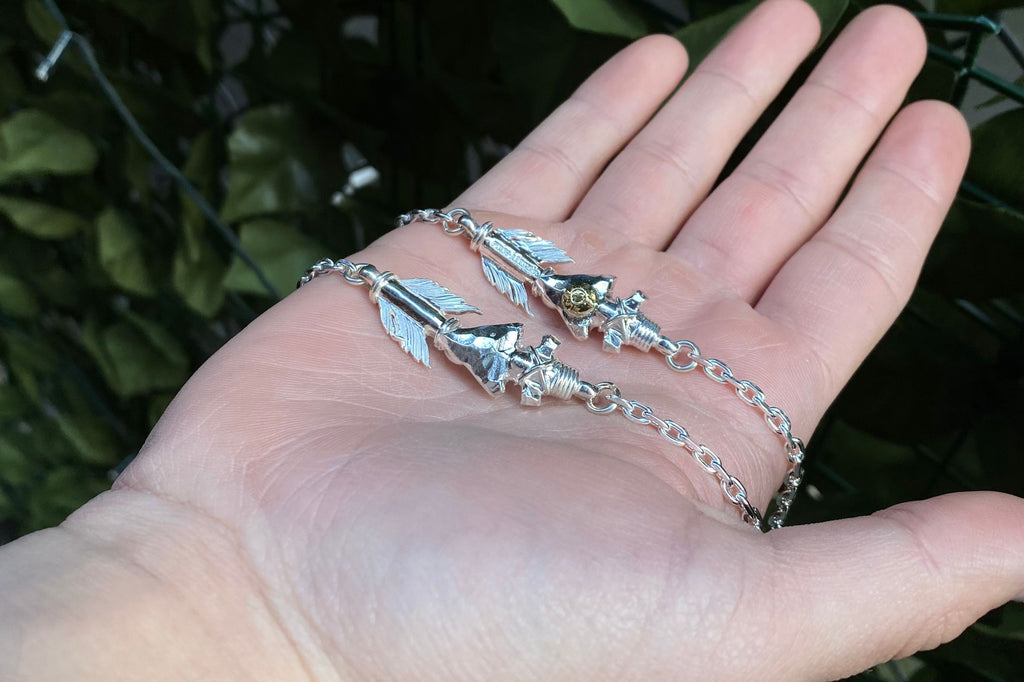 September 07, 2023
Hit your target! 
Drawing from Native American culture from many hundreds of years ago, the Spirit Arrow is a symbol of strength and success! Let this arrow fly straight and true, and help to bring you luck! 
This beautiful silver chain has been crafted by some of Japan's most skilled silver artisans in Tokyo. Each link has been meticulously hand-shaped and hammered - this takes a significant amount of time and requires serious concentration. The result of this makes for a virtually seamless chain, which is unlike any other brand!
This chain features the Spirit Arrow clasps, for stunning accented work (and that all important sharpshooting success!). Note the stunning details on the feathers, twine detailing, and ridge-work all done in glorious First Arrows silver!
The O-283 model features clasps emblazoned with the striking First Arrow's gold emblem. Adding that little bit of extra flair in stunning 18K gold! 
If you are looking for a standard chain to match and display your pendants with then this is a perfect choice!