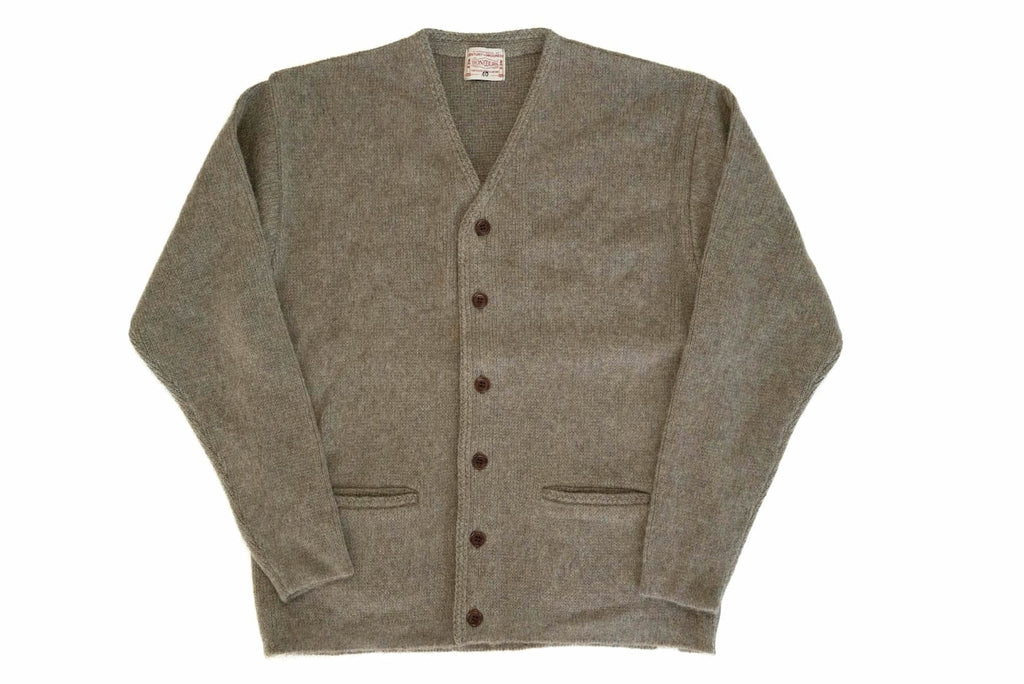 March 17, 2023
Japanese craftsmanship meets old-world charm!

As makers of some of the finest garments in Japan, Boncoura never fail to impress with their custom fabrics and amazing designs! After a long process of selecting and refining the best materials, Boncoura has created their own specially developed blend of 50% alpaca, 40% wool and 10% mohair to create the perfect luxurious fabric!

Boncoura's design takes inspiration from vintage 1950s cardigans combining mid-century style with practicality! Slowly woven with vintage machines, the brushed custom fabric is super soft against the skin while providing the perfect amount of heat insulation to keep you toasty on cooler days! Looking closely you can see that the grey colour is created from individually, multi-coloured thread-dyed yarns to make up for a tasteful look!
Speaking of details, Boncoura has chosen natural nut buttons that contrast tastefully with the mottled grey colourway!

If you are looking for a SERIOUS high-end wool cardigan, Boncoura is a great choice!
Click here to purchase!